Our Expungment Services
Click on each service to learn more.
We offer a wide variety of services to help people ease back into society.
We will begin work quickly – within 24 hours of hearing from you – to expunge your misdemeanor and felony convictions, reduce felony charges to misdemeanors, seal your juvenile records, modify your probation or strike prior convictions, among other services. More importantly, we can help you put distance between yourself and your criminal history, and begin life anew.
Assistance Answering Questions on Background Checks & Professional Licenses
In most instances, employers cannot ask you about any convictions dismissed under California's penal code when you apply for a job in the private sector. You may not have to disclose a conviction if it was dismissed or expunged. However, we suggest you contact us if you have questions about your rights and obligations regarding past convictions when applying for a job.
When applying for government employment or a government license you will be asked whether you have ever been convicted of a crime. If you have been granted an expungement, you may be able to answer that "the matter was dismissed."  In California, government employers and licensing agencies (except for police agencies and concessionaire licensing boards) will treat a dismissal as a non-conviction.
Assistance with Gun Ownership
Some offenses for which probation may be granted – the first critical inquiry for expungement eligibility – will still prevent a person from lawful gun ownership for a specified period of time. An expungement will not restore those gun-ownership privileges, but we will work for you to reduce as much of that time as possible.
If you are in the Armed Forces (Marines, Navy, or Army) and need to possess a gun for employment, we can research the penal code to identify any exceptions to the law which apply to you. Don't delay your career!
Certificate of Rehabilitation or Pardon
A Certificate of Rehabilitation is a court order that declares a person who has been convicted of a felony is rehabilitated. If a petition for a Certificate of Rehabilitation is granted, it is forwarded to the state's governor by the granting court and constitutes an application for a pardon.
There are certain requirements which must be fulfilled. Fore example, the applicant must be a California resident for at least three years before filing a petition. A period of rehabilitation is required before filing, during which the person must lead an honest life and be free from convictions. The amount of time varies, depending upon the underlying criminal conviction.
Certificates of Rehabilitation are first sought from the trial court. If a certificate is issued, the trial court recommends the governor grant a pardon. The governor has the discretion to grant or deny a pardon. The pardon may be granted without further investigation; a person twice convicted of felonies must also have the recommendation of a majority of the state's Supreme Court.
The underlying charges do not need to be dismissed before seeking a Certificate of Rehabilitation, so long as the person served a prison sentence. If probation was imposed instead of a prison sentence, dismissal must first be obtained, and the defendant must be free from felony probation.
If you are interested in filing a Certificate of Rehabilitation or pardon, contact the Law Office of Isaac Blumberg today!
Court and Public Records
Many people don't realize the details of their arrest in this state remain on their criminal background, even if the criminal case is later dismissed or was not ever filed. Under California law, however, you can ask that your arrest records be sealed to prevent future employers from discovering your criminal history. Otherwise, these records – your fingerprints, booking photo and arrest report – will remain public with the potential to provide future embarrassment. Sealing these records is not an option if a conviction resulted from the arrest.
We can have your arrest record sealed and eventually destroyed if you were arrested and either:
No complaint was filed.
The complaint filed was later dismissed.
You were acquitted following a trial.
You were found to be factually innocent.
We will file the necessary requests, motions and take the matter to hearing, where the burden will be on us to demonstrate – on your behalf – your factual innocence. Once the records are sealed and destroyed, it is as if the arrest never occurred.
Dismissal of Prior Misdemeanor or Felony Conviction
You are eligible for dismissal of a conviction, and the court will dismiss your conviction, if:
You received probation for that conviction, and:
You also have paid all the fines, restitution and reimbursements ordered by the court as part of your sentence.
You successfully completed probation or obtained early release.
You are not currently serving another sentence or are on probation for another offense.
AND you are not currently charged with another offense.
You never received probation and:
Your conviction was a misdemeanor.
It has been at least a year since your conviction date.
You have complied fully with the sentence of the court.
You are not currently serving another sentence.
You are not currently charged with another offense.
AND you have obeyed the law and lived an honest and upright life since the time of your conviction.
You are eligible for a dismissal and the court has the discretion (choice) to grant you that dismissal if:
You received probation but you did not get an early release, did not fulfill all the conditions of probation, or were convicted of any offense listed in Vehicle Code 12810(a) to (e) BUT:
You have paid all the fines, restitution and reimbursements ordered by the court as part of your sentence.
AND you are not currently charged with, on probation for, or serving a sentence on any other offense.
Once all of your convictions have been dismissed:
You will not be allowed to own or possess a firearm until you would otherwise be able to do so.
Your dismissed conviction(s) can still be used to increase your punishment in future criminal cases.
Your prior conviction(s) can still affect your driving privileges.
If you have been required to register as a sex offender as a result of a conviction, you have to make a different motion to the court in order to be relieved of this requirement. A dismissal will not relieve you of your duty to register as a sex offender. Your status as a registered sex offender will continue to be available to the public on the Internet under Megan's Law.
If your conviction prohibited you from holding public office, you still cannot hold public office after that conviction is dismissed.
Early Termination of Probation
California courts can, at their discretion, order the early termination of probation in a misdemeanor or felony case at any time during the probationary period. We can assist you in petitioning for early termination at any time after probation is imposed and arguing the matter before the judge. Normally, though, a court would prefer the defendant serve at least the first year of misdemeanor probation and at least the first 18 months of felony probation before even considering early termination.
Once probation is terminated or completed, you are eligible for expungement. Early termination of probation will also ease the danger of a probation violation. If you are accused of violating any criminal law while on active probation, the court can send you to jail on the probationary offense (even if you are not convicted of the new offense). Remember, there is no right to a jury trial for a probation violation in California; a judge decides. The standard of proof is a mere "preponderance of the evidence," not the higher standard of "beyond a reasonable doubt."
Expungement
Expungement is a civil action in which the petitioner or plaintiff – a first-time offender of a prior criminal conviction – asks the court to "seal" the records of that earlier process. An expungement proceeding makes the underlying criminal records unavailable through state or Federal repositories. These records are said, then, to be "expunged."
Here in California, expungement law permits a person convicted of a crime to petition the court to re-open the case, set aside the plea and dismiss the case. To qualify for expungement, a petitioner must have completed probation, paid all fines and restitution, not served a sentence in state prison for the offense, and not currently be charged with a crime. If these requirements are met, a court may grant the petition if it finds that it would be in the interest of justice to do so.
Expungement is generally the process of "removing from general review" the records pertaining to a case, and never erases a person's record. A person's record will show the case was dismissed after conviction, and will still show you were charged and convicted and indicate how much time was served. If convicted of the same crime in the future, the expungement will be reversed and it will count against you.
A successful expungement should not be confused with a pardon. An expungement will not erase the criminal record; instead, the finding of guilt will be changed to a dismissal. A person then can honestly and legally respond to a question about his criminal history that they have not been convicted of that crime. There are some exceptions. You still must disclose the expunged conviction in response to any direct question contained in any type of application for public office, for licensure by any state or local agency, or for contracting with the California State Lottery. However, the benefits of obtaining this relief far outweigh the exceptions.
Finding of Factual Innocence
In some instances, you may be eligible for a finding of factual innocence, should you have been improperly accused of something you did not do. Perhaps you were arrested without any formal charges ever filed against you, or maybe you were arrested and charges were filed but then later dismissed, or perhaps your case went to trial and you were acquitted by a jury. In those situations, we can work with you to petition for a finding of factual innocence to the appropriate law-enforcement agency, court or judge. Once your factual innocence motion is granted, your records will be sealed and subsequently ordered destroyed.
Forms & Downloads
Coming Soon
Juvenile Record Sealing
Juvenile records appear on a criminal record but when you turn 18, you are eligible to petition to have your juvenile records sealed. Once sealed, no one can gain access to them and they will be completely destroyed five years after they are sealed. If you do not petition to have your juvenile records sealed and destroyed, they will remain on your record until your 38th birthday, when they will then be destroyed.
Graduates from the Department of Corrections and Rehabilitation, Division of Juvenile Justice, will have their juvenile convictions dismissed as part of their graduation.
Modification of Probation
When a defendant is on active probation, their court case is not closed. Until the case is closed, a defendant will find their travel is restricted, immigration and professional licensure paperwork will not be processed and any subsequent violation of any criminal law may result in a violation of probation.
Family or work situations can change over time, making it very difficult to complete your probation as ordered. It's extremely important to follow the requirements of your probation. A court does have discretion to terminate probation early, but it's not mandatory or a sure thing. We can help you in gathering and submitting the evidence needed to document why you should be off probation.
A criminal sentence can also be modified by the discretion of the judge. For example, if you have been sentenced to jail time starting on a certain date, but there is an overriding family situation that makes it a severe hardship.
Motion to Terminate Probation
California law allows a motion to be filed to request a person released from probation early and apply for expungement at the same time. Both misdemeanor and felony probationers can be granted an early termination. At the time probation is terminated, an expungement will be requested immediately and is sometimes granted during the same court proceeding. Normally, about half of the probation term should have been completed and the fine fully satisfied.
Ultimately, the decision remains at the discretion of the judge. In several circumstances, we have been able to help clients get off probation in as few as 48 hours.
Pardon
Direct pardons refer to requests for pardon made directly to the governor, who has total and complete discretion to grant or deny a pardon. The pardon may be granted without further investigation, except that a person twice convicted of felonies must also have the recommendation of a majority of the state Supreme Court to obtain a pardon. Pardons are not granted to every person who applies, and the length of time needed for the completion of the pardon process cannot be predicted.
A direct pardon is usually sought by persons who are not eligible for a certificate of rehabilitation, such as nonresidents and persons convicted of a misdemeanor. Any person who has been convicted in California of a felony or certain misdemeanor sex offenses, may apply to the governor for a pardon. We can handle these applications for pardons in one of two ways: either by way of an application for a Certificate of Rehabilitation, or through a direct traditional pardon application.
PC1000
California Penal Code 1000 (PC1000) allows criminal offenders who have committed drug- and alcohol-related crimes to get a second chance. According to PC 1000, people who have been charged with certain types of drug and/or alcohol offenses will be allowed to avoid jail time if they meet certain terms. In order to be eligible for PC 1000, the offender must:
Not have a conviction for any prior drug-related offenses.
Not have committed a crime that involved violence.
Not have revoked probation or parole on his/her criminal record.
Not have a prior felony conviction within the past five years.
In order to fulfill the terms of PC1000, offenders must enter a "guilty" plea; in return, the court will not enter a judgment of conviction. The person must then complete a 12-week drug and alcohol course, refrain from being arrested for 18 months and then pay a fee to the court. After we help you in meeting these terms, the court will enter a judgment of dismissal, which will allow the person to move forward with their life.
Prop 36
Officially known as the Substance Abuse and Crime Prevention Act, Proposition 36 was passed in 2000. Prop 36 is a law that allows both first- and second-time drug and alcohol crime offenders to attend state-regulated treatment programs instead of being placed in jail. Only simple, non-violent drug crimes qualify for Prop 36.
As experienced legal counsel, we can work with the court to ensure you gain access to the treatment programs you are eligible for.
Recall Bench Warrant
A bench warrant is a formal court order normally issued when an individual fails to appear for a scheduled court date or is otherwise in "contempt of court." This means that person has willfully failed to follow a court order and thus interrupted the process of justice. When a bench warrant is issued, it goes into a nationwide computer database, and you are at risk of immediate arrest and being brought to court to face the warrant's charges. A bench warrant could also lead to suspension of your driver's license.
A bench warrant may also be issued for:
Failure to pay a court-ordered fine.
Failure to pay child or spousal support.
Failure to complete court-ordered counseling or treatment.
If the bench warrant is for a misdemeanor charge, we may be able to keep you from being taken into custody by appearing before the judge for you. If the judge recalls the warrant, you will save thousands of dollars in bail bonds fees. We would then continue to represent you on your behalf until the matter is concluded satisfactorily. If the bench warrant is for a felony charge, the court may require you to be present in court before the warrant is recalled.
We associate with several local bail bond companies to coordinate and assist with having the warrant recalled. If a court date is not immediately available, a bail bond can be posted so the warrant can be recalled within hours.
Reduction of Felony Charge to Misdemeanor
In California, all crime convictions are either misdemeanors or felonies. Misdemeanors are considered less serious and generally include limited time in county jail, fines and probation; felonies include terms in prison.
"Wobblers" are criminal offenses that can be charged as either a misdemeanor or felony. Felony wobblers are often punished less severely than standard felonies; the defendant may receive time in county jail and probation versus prison and parole. The basic difference is in the punishment that can be imposed.
A felony can be reduced to a misdemeanor through what is known as post-conviction relief. This is made possible by a series of statutes in the California Penal Code that allow individuals to distance themselves from their mistakes, including the reduction of felony "wobblers" to misdemeanors so that they can then be dismissed and expunged.
Because probation is included in misdemeanor convictions only, it is not surprising that probation is also a requirement for any felony reduction. A judge may not discharge non-wobbler felonies (sometimes referred to as "straight" felonies), even if you didn't serve time in prison.
Once a felony has been reduced to a misdemeanor, however, the state's penal code states it is treated as a misdemeanor for "all purposes." This means that the felony offense is treated as though it were originally charged as a misdemeanor.
Reinstatement of Probation
A violation of probation can lead to revocation of probation and the imposition of jail time or prison time. One of the consequences of conviction in probation violation could include reinstatement of probation with additional terms, including time in jail or prison. This is dependent upon:
Prior similar convictions.
Any other prior convictions.
Currently on probation or parole.
Attitude of community and court toward this type of crime.
Degree of media attention on case.
Mitigating/aggravating circumstance.
Seal Arrest Record
Arrest records—police reports, finger prints, booking photos—don't just disappear. They remain on file indefinitely with the police department and the
Department of Justice
, even if they don't result in a conviction. In addition, many employers and 
state licensing boards
 ask job applicants not only whether they've been convicted of a crime, but also whether they've ever been arrested. Thus, a mere arrest can create a stigma and raise questions that will adversely affect your future.
We can petition the court to declare you "factually innocent" and to order the arrest records sealed and destroyed. If this happens, California penal code says you are exonerated. In other words, the arrest shall be deemed never to have occurred and you may truthfully answer any question relating to its occurrence.
When the arrest record is successfully destroyed:
The police agency will must seal the arrest records for three years and then purge and destroy the arrest records.
You will no longer need to inform an employer or licensing board of the arrest.
The arrest can no longer be used against you by the police, prosecutors or the Department of Motor Vehicles.
You will no longer face adverse immigration consequences.
Set Aside Guilty Verdict
In any case in which a defendant has fulfilled the conditions of probation for the entire period of probation, or has been discharged prior to the termination of the period of probation, or in any other case in which a court determines a defendant should be granted available relief, a defendant who has been convicted after a not-guilty plea shall, at any time after the termination of probation – if they are not then serving a sentence for any new offense, on probation for any offense, or charged with the commission of any offense – have their guilty verdict set aside by the court. The court will also dismiss the accusations or information against the defendant. With some exceptions, you will then be released from all penalties and disabilities resulting from the offense of which you have been convicted.
Sex-Offender Registration, PC290
Some offenses, while probation may be granted, still require lifetime registration as a sex offender. As experienced legal counsel, we can ensure that all of the procedural requirements are met and help you gain some relief from the impediments of your past crimes.
Strike Prior Conviction
California trial courts have to power to dismiss Strike Priors in certain cases. Under the state's "three strikes" law, a person with two or more convictions for any serious or violent felony and who subsequently gets arrested for any new felony may face life in prison, regardless of whether the new felony case is a serious or violent felony. If the defendant has only one prior conviction for a serious or violent felony and subsequently picks up a new felony of any kind, they could have their sentence doubled if convicted on the new case.
When the court strikes a prior, it prevents that conviction from being used to increase a sentence. For example, if a defendant faced six years in state prison due to a prior strike and the court dismisses or "strikes" the strike, then the defendant would only be looking at three years. In another example, an individual facing 25 years to life due to two or more strikes on their record would no longer face the length of that sentence if the court granted a request to "strike" one or more of the priors.
Violation of Probation
If a defendant breaks any of the rules imposed upon them during the probationary period, their probation can be revoked and jail time imposed. Probation violations include:
Failure to pay a fine.
Failure to pay restitution to the victim.
Failure to enroll in or complete rehabilitation or community service.
Failure to appear in court for a progress report.
Violation of probation rules, including:
◦  Staying away from certain person(s).
◦  Staying away from certain location(s).
◦  Reporting to probation officer when expected.
◦  Possession of illegal drugs or weapons.
◦  Associating with known criminals.
◦  Committing new crimes.
◦  Being arrested even if though no criminal charges are pending.
Violation of probation depends on how serious the violation is. If the probation is not serious, chances are the adult or juvenile defendant will be given a second chance and allowed to remain on probation under the same terms and conditions. If a more serious violation occurs, there will likely be a violation of probation with some consequences.
When a probation violation occurs, the defendant could be arrested or ordered to court for a probation violation hearing. If found guilty of a probation violation, the court may impose upon the defendant these punishments:
Potential jail or prison sentence.
Probation extension.
Additional probation terms imposed.
Probation revoked.
Probation reinstated with same terms and
conditions or different terms.
Community service.
Physical labor.
Rehabilitation/counseling/treatment program.
Getting started takes less than 15 minutes.
Call our office to arrange your free expungement consultation.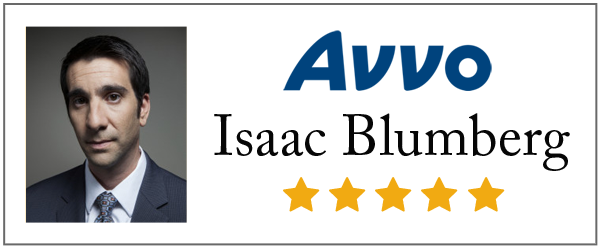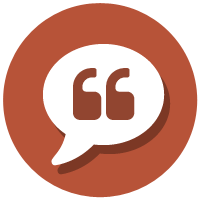 Isaac is the only attorney I recommend to friends and family. He is honest, tells it like it is, trustworthy, and gets the job done. He sees both sides of the story, and recommends what is best for you, while weighing out the pros and cons. He answers the phone and responds back to emails quickly. His office is friendly and hard-working as well.
---
Request a Free Consultation